For the Incas Expert Travel's website,

 the high-end branch of the most recommended travel agency to Peru, I've designed 14 destination pages that aim to present Peru and inform adventurers about the highlights and good tips before travelling. Here is one exemple :)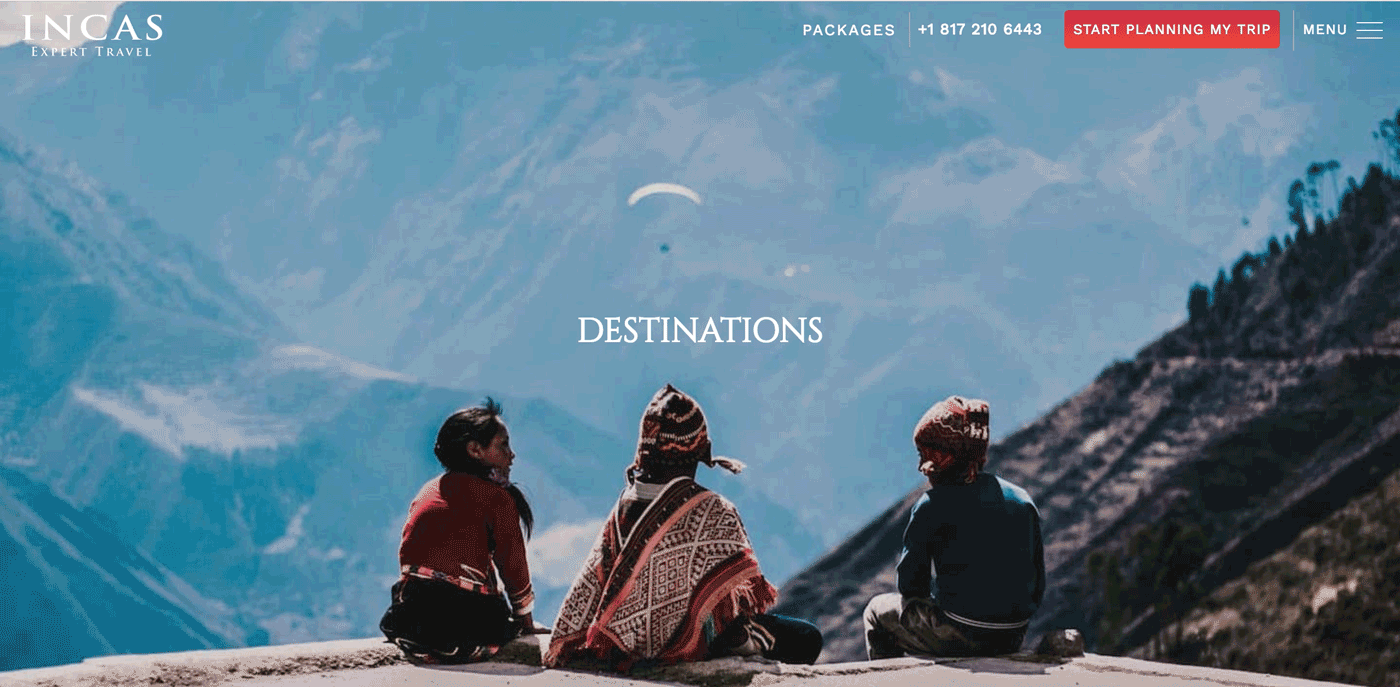 "Travelers flock to Peru to visit Machu Picchu. And while this world wonder destination never fails to impress, what really captures people's hearts are the rich cultural traditions, friendly people, delicious food, and magnificent nature found across the country. From high mountains and untouched rainforest to coastal desert and gorgeous beaches, Peru has it all."